We are a canine breed club, located in Northern England and Scotland, for all Frenchie enthusiasts that own, have owned or would like to own a French Bulldog.

Even though we are based in the Pennine's and Scotland we still welcome members from where ever you may live. If distance means you are not able to take part in any of our events, our online community can provide you with information, support and advice in most Frenchie related aspects.

The Pennine and Scottish French Bulldog Association would like to remind all members that the membership subscriptions for 2015 are now due. Single membership £10:00 and joint membership now £12:00. Payment can be made either by PayPal on the P&SFBA web site or by mail to Mrs K Ferguson, Membership Secretary, Eastfield, Middlebank, Dunfermline, Fife, KY11 8QN.
The P&SFBA Judges SubCommittee also kindly requests that all judges on the C, B and A2/3 judging lists send an up-dated CV by 1st February. Judges are asked to take particular note of the criteria for these lists due to the change of stud book band for the breed. Both the judges lists and a judge's up-date form are available on the Association web site.

DATES FOR YOUR DIARY

SUNDAY March 25th 2018
OUR FIRST CHAMPIONSHIP SHOW
Hurworth Grange Comm Ctr, Hurworth Rd, Darlington, Co Durham, DL2 2BN
Judge: Mr Geoff Corish (Sealaw)
Schedules Available Now - click HERE for further details


BREEDER EDUCATION SEMINARS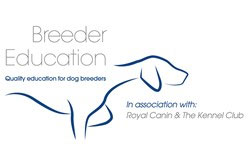 Sharing knowledge to breed healthy, happy dogs
The Kennel Club and ROYAL CANIN® are proud to present this stimulating series of educational seminars on dog breeding, featuring the latest discoveries and advice on:
Health issues; 
Breeding practices;
Scientific developments to help breeders and their puppy rearing programmes. 
A number of highly regarded professionals in the world of canine health will be taking part in these seminars. Speaker details are just being confirmed and will be updated as soon as possible.
The cost of each day will be £30 per person, which includes: morning refreshments, a buffet lunch, afternoon refreshments and a delegate pack. To book onto a seminar, please Click Here for further information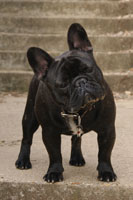 The main aims of our club are;
* To promote the interests of the French Bulldog and its enthusiasts and to promote knowledge and understanding of the breed, throughout Scotland and Northern England.
* To encourage participation in and organise activities amongst French Bulldog owners and enthusiasts, including breed specific shows, rallies, match meets, educational seminars and social events. To encourage the involvement of young people in the breed.
* To promote the health and welfare of the French Bulldog through ethical breeding and ownership practices and by means of the French Bulldog health scheme.
* To encourage the application of the Good Citizens Scheme amongst French Bulldog owners.