ARCHIVED RESULTS
OPEN SHOW: JULY 2016
Judge: Ian Chapman (Norcairn)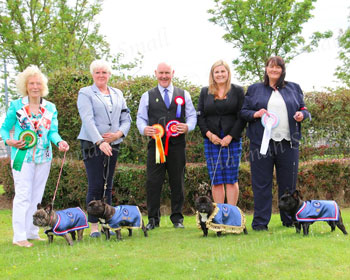 Best in Show in Mrs C Thorburn's Rowendale Meat Loaf
Reserve Best in Show Mrs J Wallace's Ardhub Tickle and Tease at Braylah
Best Puppy in Show Mrs H Gracie's Vital Way Hip Hop Bellicose
Best Veteran in Show Mrs M Souter's Tommyville Tipping at Greusaiche
Appropriately all the dogs were owned by Scots!! Well done to everybody
All photos coutesy of Hannah Small

Judges Critque: HERE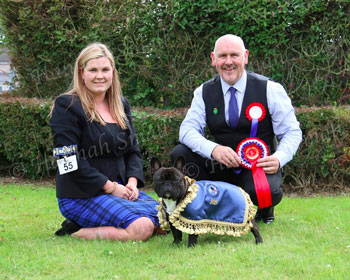 Best in Show - Rowendale Meat Loaf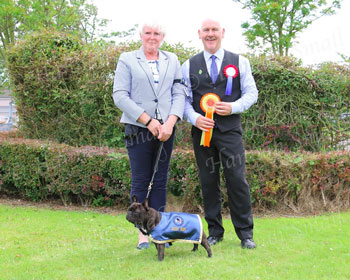 Reserve Best in Show - Ardhub Tickle and Tease at Braylah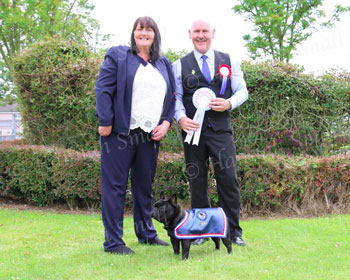 Best Puppy in Show - Vital Way Hip Hop Bellicose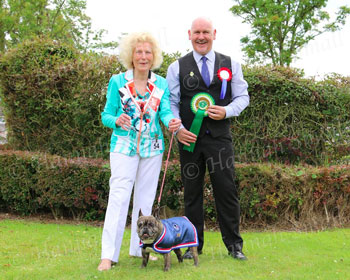 Best Veteran in Show - Tommyville Tipping at Greusaiche

Full Results
MPD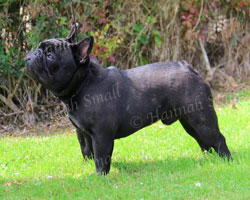 1st Vital Way Hip Hop Bellicose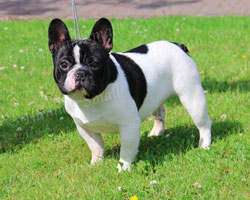 2nd The Viking Gizyjo

PD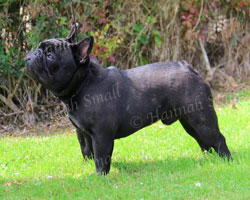 1st Vital Way Hip Hop Bellicose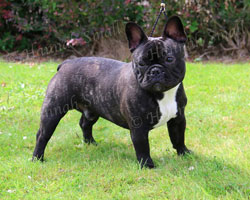 2nd Oreo Bulle Kolca

JD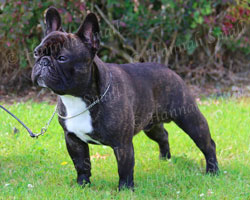 1st Rowendale Meat Loaf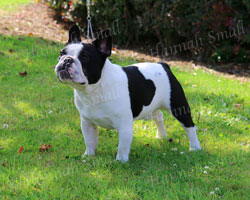 2nd Xentique Pandemonium for Baclaudi

YD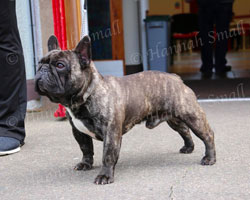 1st Nerroli's Liquirice Twist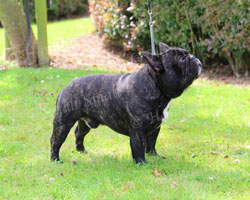 2nd Lolek Z Przyzwoitej Wioski at Daniello

PGD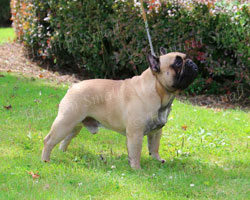 1st Daniello Easter Pride Live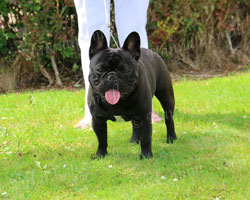 2nd Nokomis Indian Music at Greusaiche

LD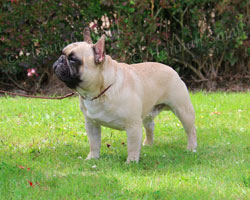 1st Merimna's Better Than Words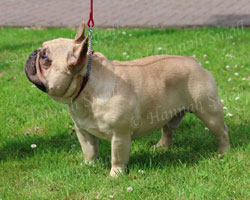 2nd Gizyjo Rocky Marciano

OD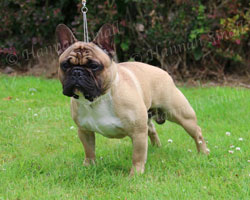 1st Ladoribulls Eeney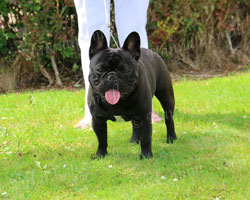 2nd Nokomis Indian Music at Greusaiche

VD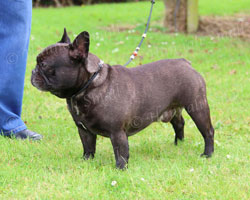 1st Son of Preacherman at Malpa

Sp OFD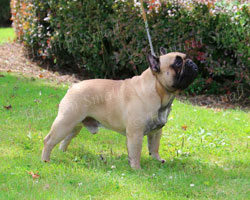 1st Daniello Easter Pride Live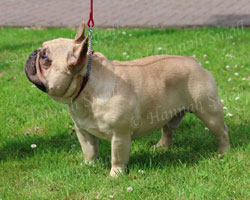 2nd Gizyjo Rocky Marciano

Sp OBD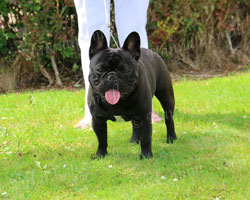 1st Nokomis Indian Music at Greusaiche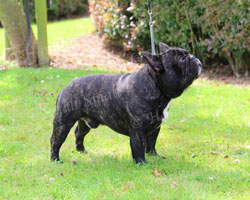 2nd Lolek Z Przyzwoitej Wioski at Daniello

MPB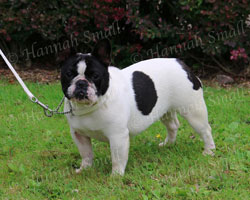 1st Chinasky's Forbidden Kiss With Nerroli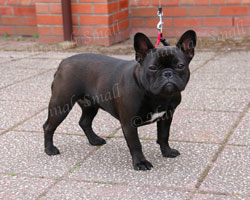 2nd Shepears Gigi Mertles Pet

PB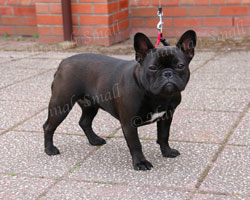 1st Shepears Gigi Mertles Pet

JB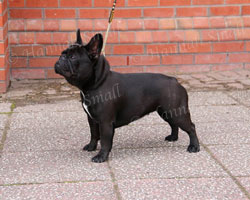 1st Tiana Amore Anashell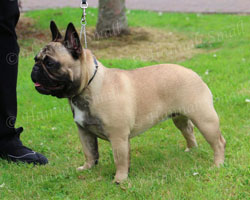 2nd Cleopatra's Kisses

YB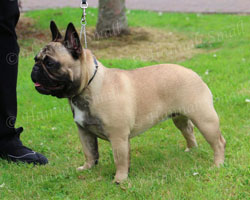 1st Cleopatra's Kisses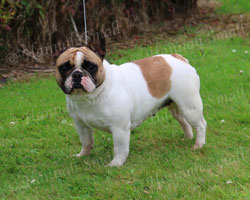 2nd Wings of A Angel over Summergate

PGB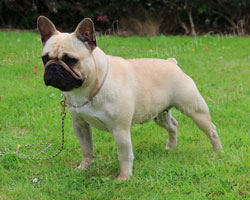 1st Ardhub Slap and Tickle at Tartanpride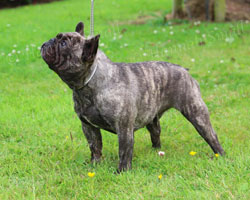 2nd Nasanga Penny Farthing

LB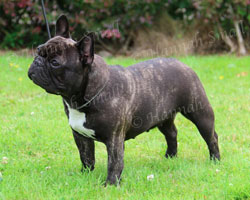 1st Ardhub Tickle and Tease Me at Braylah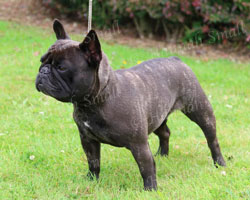 2nd Nkunde Pearls a Singer at Malpa

OB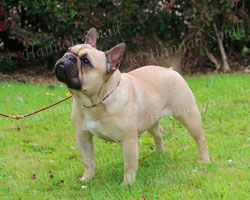 1st Merimna's Unforgetable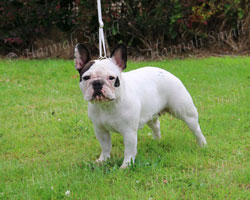 2nd Dalspa Sky Ryder Alsuma

VB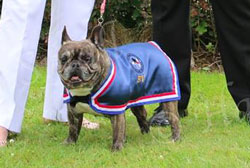 1st Tommyville Topping at Greusaiche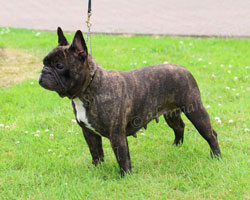 2nd Gizyjo Miss Fredrique

SpOPB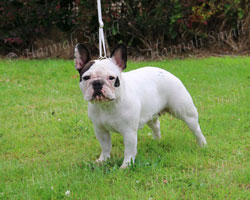 1st Dalspa Sky Ryder Alsuma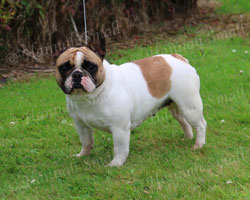 2nd Wings of A Angel over Summergate

SpOFB
1st Yoko Ono House Taddy at Daniello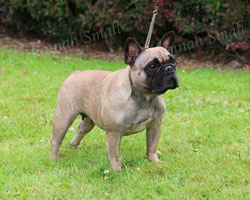 SpOBB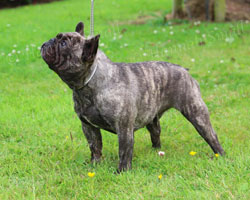 1st Nasanga Penny Farthing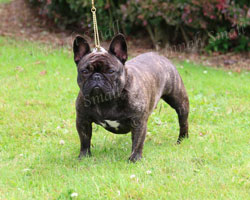 2nd Nasanga Penny From Heaven

OPEN SHOW: MARCH 2016
Judges Critique: HERE

BIS  Mrs L Bonsall's    Muggshotts Peep Show
RES BIS Mr & Mrs Small's  Merimna's Better Than Words
BP Mr M Cassidy's  Fabulous Lilly Brave Goddess for Chinaskys
BV Mrs M Souter's Tommyville Topping at Greusaiche
MPD
1st Miss L Anfield's   Will Ferrell
2nd Mr G Pearce's   Laird Naillghas
PD
1st Mr & Mrs Kasporowitz's   Daniello Easter Power Live BPD
2nd Mrs Ajmi's Mr Beano Legend
JD
1st Mr, Mrs M&P Kasprowicz – Lolek z Przyzwoitej Wioski at Daniello (Imp)
2nd Mr & Mrs Baillie's Bishieboll Dick Dastardley

YD
1st Mrs M Souter's  Nokomis Indian Music at Greusaiche
2nd Mrs D Maxwell's Eastonite Chocolate Chip
LD
1st Mr & Mrs Small's  Merimna's Better Than Words  BD
2nd Miss L Roach's  Roalice The Maverick  Res BD
OD
1st Mr M Cassidy's  Sen CH Frustyle Trend in Style for Chinaskys (Imp Rus)
VD
1st Mr P Worsley's  Son of a Preacher Man with Malpa BVD
Sp OPD
1st Mr M Melo's  Bullasylum Schwarzenegger
2nd Miss J Walton's  Ismael D'iskandar At Ravendane
Sp OFD
1st Mr & Mrs Kasporowitz's  Daniello Easter Power Live
2nd Miss L Anfield's   Will Ferrell
SpOBD
1st Mrs J Ajmi's   Mr Beano Legend
2nd Mr & Mrs Kasporowitz's Lolek Z Przyzwoitej Wioski at Daniello
MPB
1st Mr M Cassidy's  Fabulous Lilly Brave Goddess for Chinaskys  BPB
2nd Mr M Melo's  Bullasylum Penny Dreadful
PB
1st Mr & Mrs Conway's Tiana Amore Anashell
2nd Mrs K Thornton's Queen of Ice
JB
1st Mrs L Bonsall's    Muggshotts Peep Show BB
2nd Mesdames & Mr Smith & Fawcett's Boremlyn Heart of Glass at Zilnor
YB
1st Mr & Mrs Gordon's Labanjo Parisienne at Rustibee
2nd Mr & Mrs Longdon's Dalspa Sky Ryder Alsuma
PGB
1st Mrs K Ferguson's  Shoebridge Saussignac at Kertesz
2nd Miss L Pott's  Desmognathus Ochrophaeus
LB
1st Mrs L Burrows'  Vaughna's Andorra Res BB
2nd Miss L Roach's Roalice Mini Mouse
OB
1st Mr & Mrs Small's Merimna's Unforgettable
2nd Miss J Howarth's Gizyjo Gizy's Angel
VB
1st Mrs M Souter's Tommyville Topping at Greusaiche BVB

SpOPB
1st Messrs Brookes & Cairns' Barilballe Fifis Prima With Corursus ShCM
2nd Mr & Mrs Longdon's Dalspa Sky Ryder Alsuma
SpOFB
1st Miss J Howarth's Gizyjo Gizy's Angel
2nd Mr & Mrs Fryer's  Tigrine Alexis Lavigne
SpOBB
1st Mrs K Ferguson's  Shoebridge Saussignac at Kertesz
2nd Miss L Pott's  Desmognathus Ochrophaeus
Helen Cottrell Special Open Classes
Class A
1st Mrs L Bonsall's Muggshotts Peep Show
2nd Mr & Mesdames Smith & Fawcett's Boremlyn Heart of Glass at Zilnor
Class B
1st Mr & Mrs Longdon's Dalspa Sky Ryder Alsuma
2nd Mr & Mrs Kasporowitz's Daniello Easter Power Live
Class C
1st Miss J Howarth's Gizyjo Rocky Marciano
2nd Mrs K Ferguson's Shoebridge Saussignac at Kertesz
OPEN SHOW: SUNDAY 19th JULY 2015
JUDGE - Mr David Tilley

This is the Coat for our Best in Show winner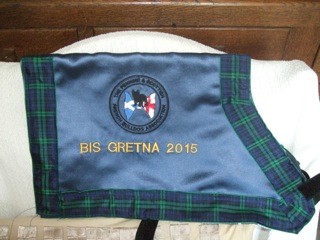 BIS CH Tuskaya Akvarel Darian de Trevil Bellicose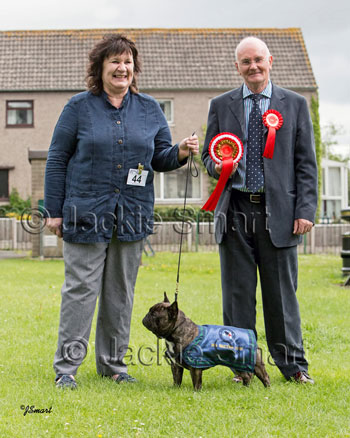 RBIS Celticlibrid Breakthru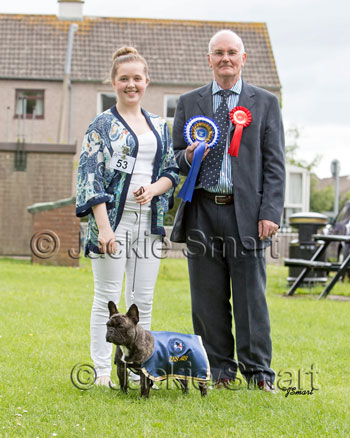 BPIS Boremlyn Heart Of Glass at Zilnor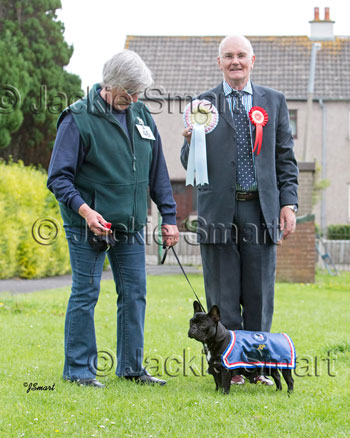 BD CH Tulskaya Akvarel Darian de Trevil Bellicose
RBD Gizyjo Rocky Marciano
BPD Eastonite Chocolate Chip
BB Celticlibrid Breakthru
RBB Ardhub Tickle And Tease Me at Murron
BPB Boremlyn Heart Of Glass at Zilnor

PD 
1. Eastonite Chocolate Chip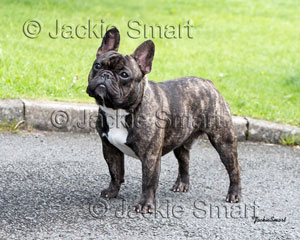 2. Yakee Plays for Keeps
3. Oliveria Sartorius
4. Nerroli's Liquirice Twist

JD
1. Gizyjo Rocky Marciano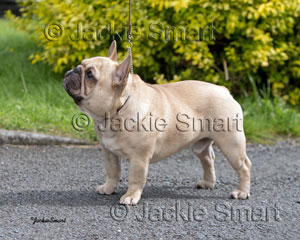 2. Roalice The Maverick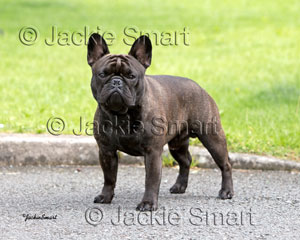 3. Kaybull Moniques Moon River at Deollies
4. Ardhub Roger Dodger at Tartanpride

YD & PGD
1. Celticlibrid Braveheart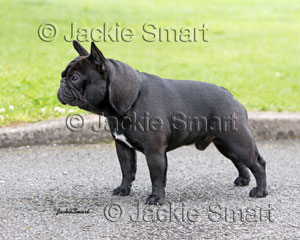 LD
All absent

OD
1. CH Tulskaya Akvarel Darian de Trevil Bellicose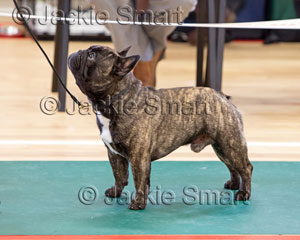 VD
No entries

SOPD
1. Oliveria Sartorius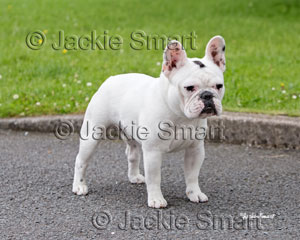 SOFD
1. Gizyjo Rocky Marciano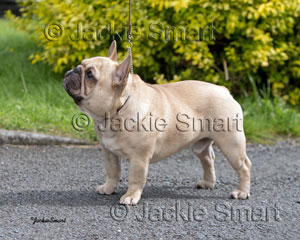 SOBD
1. Ardhub Rodger Dodger at Tartanpride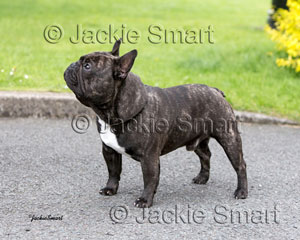 MPB
1. Boremlyn Heart of Glass at Zilnor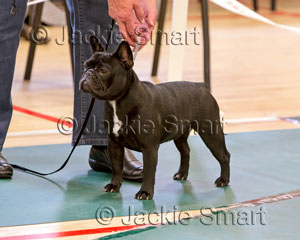 PB
All absent

JB
1. Celticlibrid Breakthru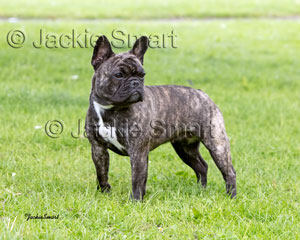 2. Ardhub Tickle and Tease at Murron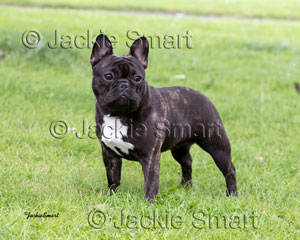 3. Roalice Mini Mouse
4. Labanjo Parisienne at Rustibee
5.Celticlibrid Killer Queen

YB
1. Dalspa Sky Ryder Alsuma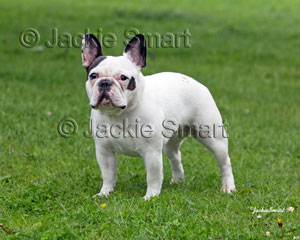 PGB
1. Bariballe Fifi's Prima with Corursus ShCM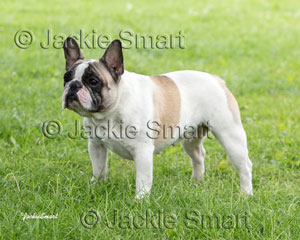 2. Eastonite Smarty Socks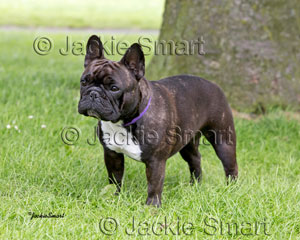 3. Yoko Ono Taddy at Daniello
4. Ballinch Mon Petite of Baclaudi

LB
1. Monica Belucci Msuria Miracle Bellicose
2. Shoebridge Saussignac at Kertesz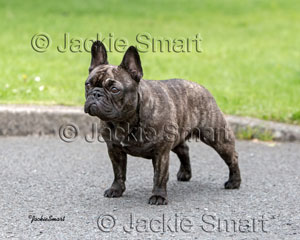 3. Gizyjo Miss Garbo
4. Daniello Amidale Padme
5. Calgacus Eithne

OB
1. Celticlibrid Doreen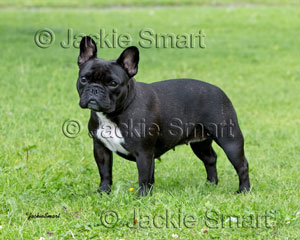 2. Portmain Sally Cinnamon Celtoclibrid
3. Yoko Ono Taddy at Daniello
4. Nkunde Twinkle

VB
All absent

SOPB
1. Dalspa Sky Ryder Alsuma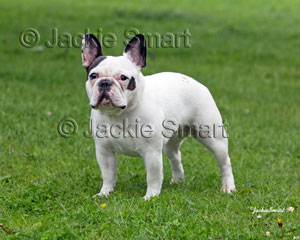 2. Freaky Babe Bulgot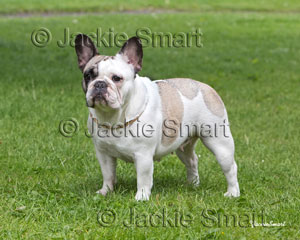 SOFB
1. Gizyjo Miss Garbo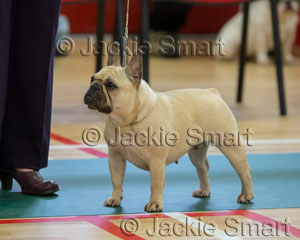 2. Daniello Amidale Padme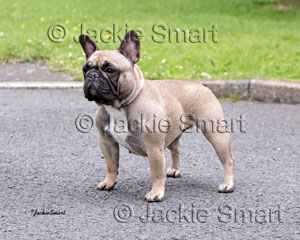 3. Ballinch Mon Petite of Baclaudi

SOBB
1. Ardhub Tickle and Tease Me at Murron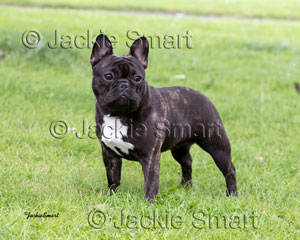 2. Shoebridge Saussignac at Kertesz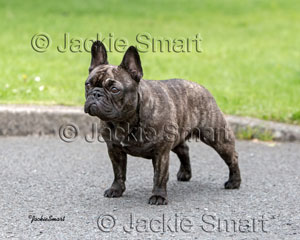 3. Nkund Twinkle



OPEN SHOW: SUNDAY 22nd MARCH 2015
JUDGE - MISS ANNE GREY

Best Dog: Cund & Harrop's - Chelmbull Moon Pilot
Reserve Best Dog: Tilley's - Mossport Michelangelo
Best Puppy Dog: Maxwell's - Eastonite Chocolate Chip
Best Bitch: Tilley's - Mossport Margarita
Reserve Best Bitch: Howarth's - Gizyjo Miss Garbo
Best Puppy Bitch: Gordon's - Labanjo Parisienne at Rustibee

BEST IN SHOW: Mossport Margarita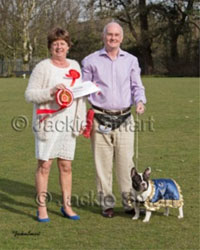 RESERVE BEST IN SHOW: Chelmbull Moon Pilot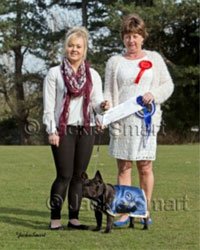 BEST PUPPY IN SHOW: Eastonite Chocolate Chip



BEST VETERAN: Nokomis Whispering Breeze at Mayobie ShCM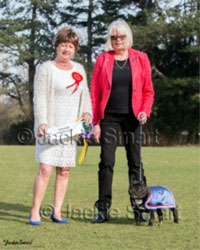 Click here for full class results
Judges Critique HERE

Minor Puppy Dog
Eastonite Chocolate Chip - Best Puppy Dog & BEST PUPPY IN SHOW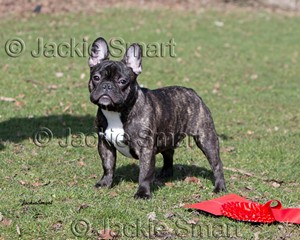 Merimna's Better Than Words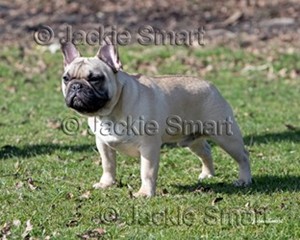 Puppy Dog
Minima Maxima Sunti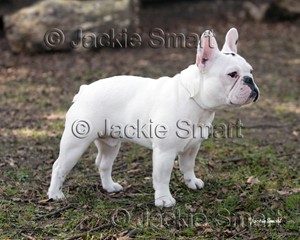 Siboveld's San Rafael



Junior Dog
Gizyjo Rocky Marciano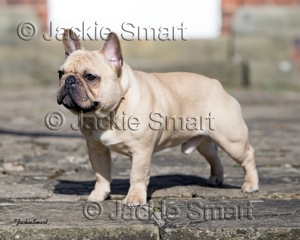 Nerroli The Sheriff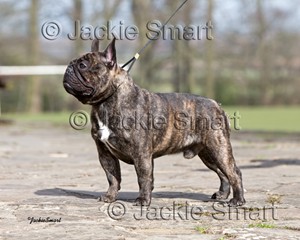 Yearling Dog
Goodbull Bob Marley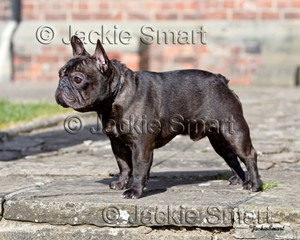 Nokomis Indian Music At Greusaiche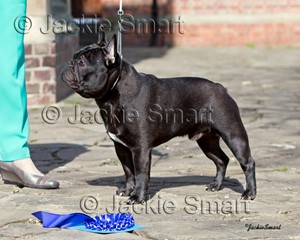 Post Graduate Dog
Sarabar Born To Bouggie In Tasdania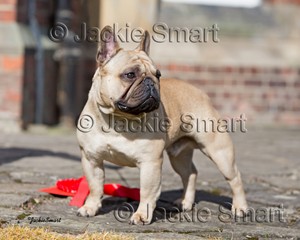 Nokomis Indian Music At Greusaiche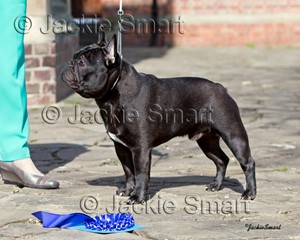 Open Dog
Chelmbull Moon Pilot - Best Dog & RESERVE BEST IN SHOW


Hadrurus Arizonenis at Oschalben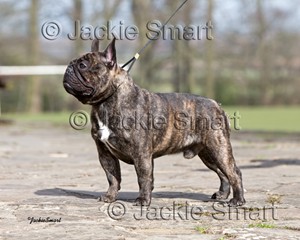 Special Open Pied Dog
Hadrurus Arizonenis at Oschalben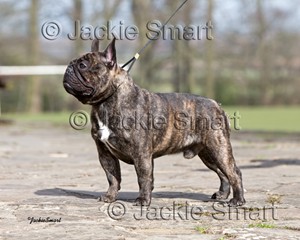 Minima Maxima Sunti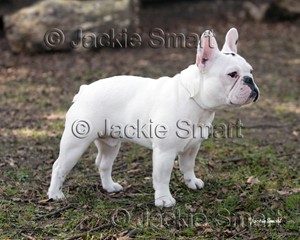 Special Open Brindle Dog
Mossport Michaelangelo - Reserve Best Dog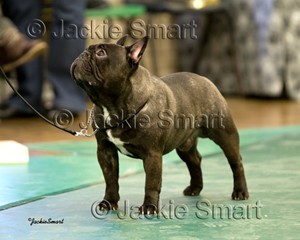 Minor Puppy Bitch
Dalspa Joy Ryder Alsuma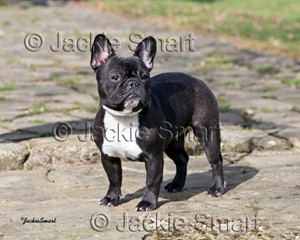 Ardhub Slapand Tickle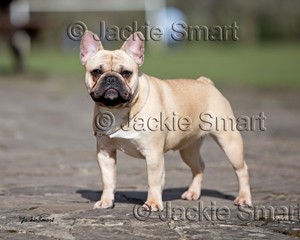 Puppy Bitch
Labanjo Parisienne at Rustibee - Best Puppy Bitch


Dalspa Sky Ryder Alsuma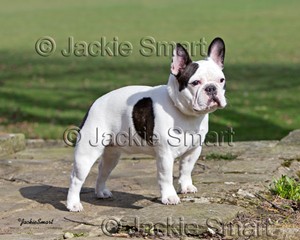 Junior Bitch
Merimna's Starlight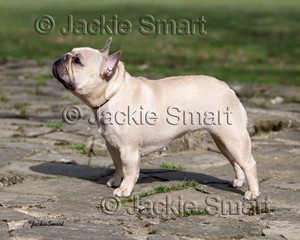 Yearling Bitch
Mayobie Tamara Teacake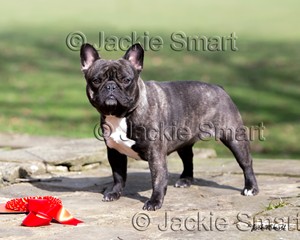 Goodbull Nora Batty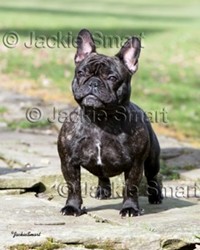 Post Graduate Bitch
Eastonite Smarty Socks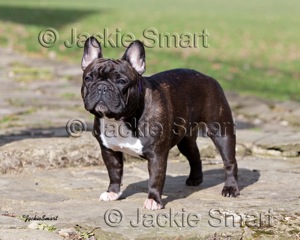 Desmognathus Ochrophaeus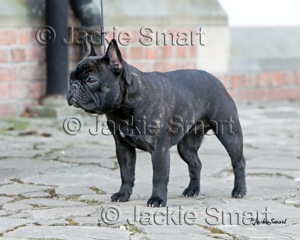 Limit Bitch
Gizyjo Miss Garbo - Reserve Best Bitch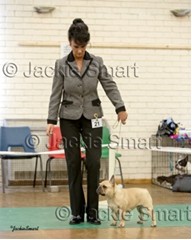 Sarabar Jewel Of The Mist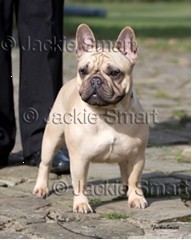 Open Bitch
Shoebridge Saussignac at Kertesz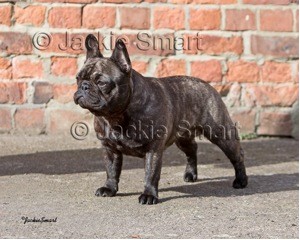 Veteran Bitch
Nokomis Whispering Breeze at Mayobie ShCM - BEST VETERAN IN SHOW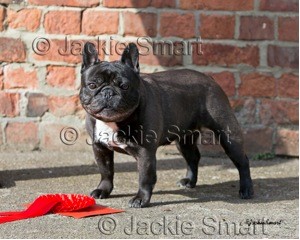 Special Open Pied Bitch
Mossport Margarita - Best Bitch & BEST IN SHOW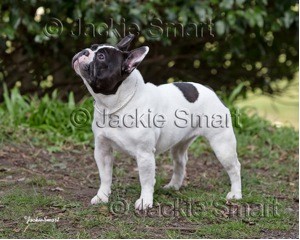 Special Open Fawn Bitch
Ardhub Slapand Tickle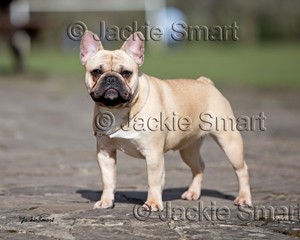 Labanjo Parisienne at Rustibee

#

Special Open Brindle Bitch
Shoebridge Saussignac at Kertesz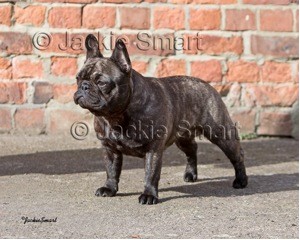 Desmognathus Ochrophaeus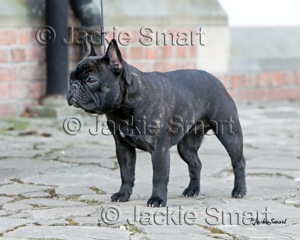 MARCH 2014

The Pennine & Scottish French `Bulldog Association held their inaugural Open Show at Hurworth Grange Community Centre, County Durham on Sunday 23rd March. The judge, Mr Robin Searle, found his BIS in Ann Wildman's Wildax Diana Ross. Res BIS was Mr & Mrs Longdon's Alsuma Shady Squire and their bitch Alsuma Snowstorm was awarded Best Veteran. BP was Sonia Davis's bitch Rowendale Teacake.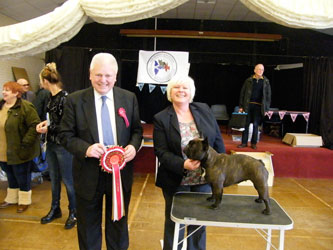 The show was well attended with many visitors and their dogs coming to watch and the atmosphere was warm and friendly. Everybody is looking forward to the next one in 2015 on March 12th and when there will also be a second Breed Open Show at the Richard Greenhow Centre in Gretna on July 19th.
The show was followed by the AGM when there was a change of Officers. Jackie Mavro-Michaelis is now Honorary Secretary and Paul Worsley Chairman. Paul will remain as Treasurer for the moment.
Kathy Ferguson is taking over as Membership Secretary and her contact details are available on the club website.
The membership voted in favour of the formation of a Breed Council and also, with KC approval, to reduce the Joint Membership fee to £12:00 from January 2015.

Open show correction
Please note Open Bitch at the 2014 Open Show was won by Kathy Ferguson's Crindle's Cheeky Girl ar Kertesz.

Open Show 2014 Critiques - 23/03/14
Pennine & Scottish French Bulldog Association held an open show where BIS was Wildax Diana Ross & BP Rowendale Teacake.
A very happy friendly show. Officers & committee working very well together. There are a lot of new exhibitors showing which gives a rosy future for the breed. Size seems to cover all degrees of the breed today. Temperament overall was very good. Thank you to everyone for such a lovely show.
MPD (6) 1 Ellison's Maghullpaws Louis The Great, 8 months, balanced overall, square head, deep rib & solid body, good feet, hard strong loin, nice mouth; 2 Beale's Cargray Here Comes The Sun, just a bit lighter in body, good front, nice ears & square jaw, moved well; 3 Gibson's Daniello Ace Ventura. PD (2) 1 McMunn's Goodbull Bob Marley, cobby with good body & hard short loin. Liked skull & round eyes. Nice outline & sound; 2 D Ace Ventura, just a bit larger & longer. Nice skull, round eye & arched neck. JD (4) 1 Tasker's Sarabar Born To Bouggie in Tasdania, good size & substance, cobby body with balance & type. Square head at times just showing a little tongue. Sound free moving; 2 Ellis' Pringham Promises to Ellsberry, liked head & square jaw. Also free easy mover. Just a little longer in body to 1; 3 McMunn's Goodbull Will Young. PGD (4) 1 Morgan & Ling's Norcairn Dark 'N' Debonair at Tytorro, good outline, excellent body & type, sound free moving. Good bone, rib & hard loin. Square head & round eye; 2 Wildman's Wildax Smokey Robinson, compact with hard loin, nice feet & bat ears. Another with good outline. Not moving so freely; 3 Pott's Derox Cheeky Philip. LD (5) 1 Tilley's Mossport Michelangelo, moved so well. Square head, nice eye, bat ears with good mouth, cobby body, straight front & sensible calm temperament. RBD: 2 Wildman's Wildax Doug Hyde, smaller but balanced. Liked head & expression. Compact with hard loin. Not moving so freely as 1. OD (3) 1 Longdon's Alsuma Shady Squire, BD. Cobby, strong body but balanced & moves so well with ease. Square head with strong jaw, bat ears & round eyes. Full of himself; 2 Davis' Rowendale Tom Joules, similar but just not so much of him. Nice type, head, front & temperament; 3 Bryant's Risethor Tiger with Archness. OPD (2) 1 D Cheeky Philip, sensible solid temperament, liked square head, wide jaw & good bone. Moved well. For me rather heavy marked. Moved up from PGD. OFD (1) 1 D Ace Ventura. OBD (1) 1 R Tiger with Archness, moved up from OD. Like head, jaw & bone, good feet. I would like more of him overall.
MPB (11) 1 Davis' Rowendale Teacake, BP, 6 months, lovely body shape, depth of rib with hard loin. Very attractive, square head with wide jaw. Showed very well. Sound. Most promising pup; 2 Kasprowicz's Daniello Amidale Padme, 8 months, strong bone, cobby with nice neck & hard loin. Also showed & moved well. Balanced; 3 Ferguson's Shoebridge Saussignac at Kertesz. PB (4) 1 D Amidale Padme; 2 McMunn's Goodbull Nora Batty, nice front & rib, bat ears, round eye, excellent temperament, moved well; 3 Maxwell's Eastonite Smarty Socks. JB (13) 1 Gill & Miles' Squeezabull's Colour Blind at Jehane, cobby outline, deep rib with hard loin which showed on the move. Sound & flowing. Square head, wide jaw & feet, nice size; 2 Miles' Squeezabull's The Obsession, very similar, not so positive showing. Good body, rib & topline, nice head & eye; 3 Fryer's Tigrine Alexis Lavigne. PGB (11) 1 Kasprowicz's Yoko Ono House Taddy at Daniello, good outline, body cobby, bat ears, flat skull, excellent rib & hard loin, moved very well; 2 Butterfield's Gizyjo Almost An Angel at Chequerpei, excellent body condition, liked head, expression & wide jaw. Moved very well; 3 Smith's Sarabar Jewel Of The Mist. LB (6) 1 Wildman's Wildax Diana Ross, BB & BIS. Classic head & expression, deep body & rib, wide jaw, sound flowing movement. Calm sensible temperament. Shows so well; 2 Fletcher's Wildax Billie Holiday, nice type, just a bit smaller to 1. Liked head, ears & wide jaw. Also sound; 3 Tilley's Mossport Margarita. OB (1) 1 Asiamah's Rowendale Jimmy Choo at Nasanga, nice type, moves very well in a typical good outline, rib & hard loin. Balanced overall with good bone & feet. VB (4) 1 Longdon's Alsuma Snowstorm, very fit veteran. Moving with ease & purpose. Excels in body & type. Nice head, expression, bat ears & lovely round eyes; 2 Stansfield's Nokomis Whispering Breeze at Mayobie, just a fraction smaller than 1 but nice shaped head, ears & jaw. Super body for size & also fit; 3 Tilley's Zilnor Hallmark for Mossport. OPB (1) 1 Morgan & Ling's Chalf's Miss Kiki at Tytorro, moved up from PGB. Nice size, skull & bat ears. Nice round eye & rib. Sensible temperament. OFB (1) 1 Y Ono House Taddy at Daniello. OBB (7) 1 G Almost An Angel at Chequerpei; 2 D Ace Ventura; 3 S Saussignac at Kertesz.
ROBIN SEARLE